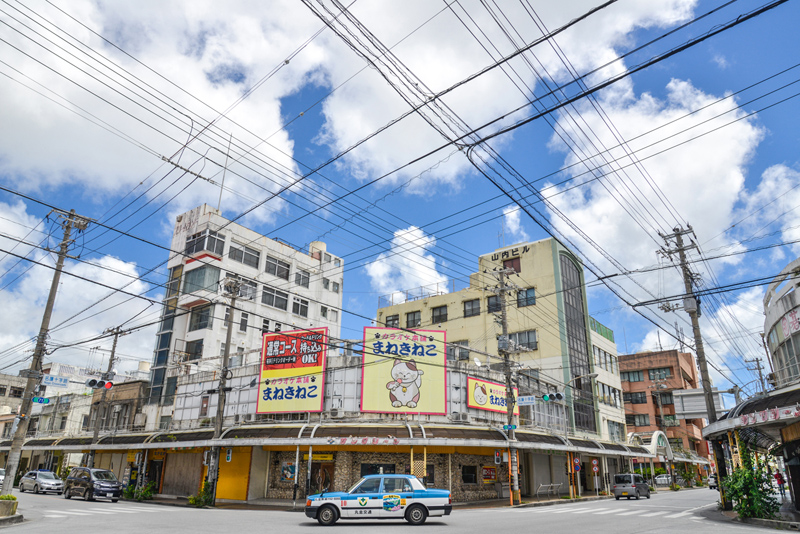 "The crossroads" is therefore the unique and central picture of Generation 1 on which I propose you to go for this 5th edition! I hope it will inspire you and give rise to wonderful stories.
As for the 4th edition, everyone is invited, after posting their photo, to share it with a few words… The idea is not to explain their connection with the previous photo, but simply to tell their story if you wish. Anyway, I give you the story of this picture here:
"What a puzzle each time I choose this first photo of an edition of Objectif3280… This 5th edition will not have deviated from the rule, even if I knew very well that I would bring you to Southeast Asia, where we spent the first three-quarters of our year 2017. I also thought for a while that we would go to Hong Kong.
And then it is finally Japan that won the day. The tropical Japan, the one we don't spontaneously think of: the island of Okinawa, in the heart of the Ryukyu archipelago, in the far south of the country, which part of the Northern Japanese willingly set aside. A historically very rich island where, in a dream setting of turquoise waters, golden sandy beaches and inhabited seas, complex issues of identity, territory, violence, environment, economy, etc. intersect, as at this crossroads.
I obviously don't have all this in mind when I stand at this crossroads in Nago, a small town in the northern half of the main island, to take this picture. It is the architectural symmetry that attracts me, the softness of the colours and this tropical light. And of course, this network of electric wires perfectly crisscrossing the sky, the blue of which nicely echoes the taxi passing by, and which, in the meantime, reminds me of the chaos of the cables seen in Vietnam a few weeks earlier. In the blink of an eye, I feel like I'm in high school drawing class, leaning over my white sheet of paper with my HB pencils and wooden ruler as we set out to make perspectives and draw a virtually perfect world…"
COME TOMORROW ON SATURDAY AT 2:00 PM FOR THE OPENING OF GENERATION 2 WHICH WILL COUNT 3 ECHOS BY DIRECTLY RETURNING YOU TO THE PARTICIPATE PAGE! GENERATION 3 (9 ECHOES) WILL BE LAUNCHED IN THE EVENING.