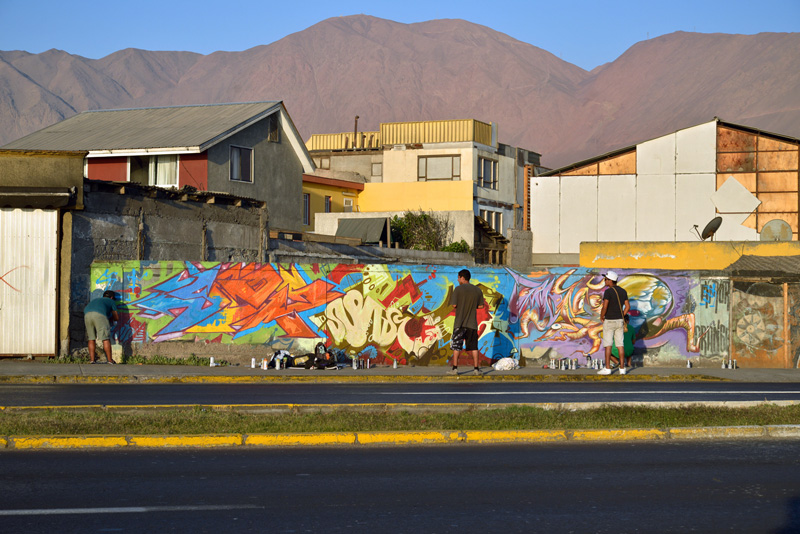 Let me introduce you to "De beaux lendemains"… This is the unique and central picture of Generation 1 on which I propose you to start for the 4th edition! I hope it will inspire you and will lead to great stories.
For this 4th edition, and it's new, every one is invited to write a few words about its picture one it has been posted. This idea is not to explain the link between your image and the one of the previous generation but simply to share its story with us if you want.
So, to set the example (you do not have to be so long, I am just enable to be short), here is mine (sorry, it's in french):
"Le choix de la première photo d'une édition est toujours délicat. Si je commence à y réfléchir plusieurs semaines avant son lancement, en général, je ne finalise mon choix que la veille. Non sans avoir confronté ma sélection à un ou deux regards extérieurs… Les contraintes sont faibles : une photo prise dans l'année, une photo polysémique surtout qui inspirera différemment les trois personnes qui voudront bien lui donner une suite. Suite qui elle-même orientera le cours de l'arbre pour plusieurs générations. Ensuite, le subjectif et le conjoncturel l'emportent.
Direction Iquique donc, une ville du nord du Chili littéralement coincée entre l'Océan Pacifique, qui ne l'est pas toujours comme le rappellent les nombreux panneaux disséminés dans ses rues et indiquant la route à suivre en cas de tsunami, et cette incroyable montagne-dune, derrière laquelle se déploie, sur des centaines de kilomètres, l'aridité sans pareil du désert d'Atacama.
Entre ces deux incarnations de la nature, menaçantes et enchanteresses, et à l'abri de quelques maisons faites de bric et de broc, ces jeunes graffeurs marquent, en toute quiétude et avec l'aval de notre étoile à tous, leur territoire de leurs couleurs vives, signes encore indéchiffrables et dessins en devenir. Un soleil qui, à cette heure de proche révérence, se fait lui-même peintre et dont les rayons-pinceaux aux teintes mordorées mettent magnifiquement la vie en relief et font invariablement croire en de beaux lendemains…"
SEE YOU TOMORROW AROUND 2 PM (FRENCH ZONE) FOR THE OPENING OF GENERATION 2 AND ITS 3 ECHOES. YOU CAN GO STRAIGHT TO THE PAGE "I PARTICIPATE"! GENERATION 3 (9 ECHOES) WILL BE OPENED IN THE EVENING.